PubWriter Turnkey Websites
Dear Friends,
While the Covid months have been a boon to many businesses, we must never forget so many others who have been on the opposite end of this storm, through no fault of their own. Anyone who works as beautician or barber, in travel/hospitality, restaurants & bars, yoga instructors, massage therapists, and so many more...
To those business owners, I want to remind you that the "Great Covid Crisis of '20-'21" is likely the greatest challenge your business will ever face. 
Make it through this and you will be unstoppable. At least all the other challenges ahead will likely pale in comparison.
To all the businesses who've been shut down time after time, you've earned your 'covid stripes' in my book and I will always remember and admire your tenacity during a test that no living generation has had to endure before.
Every day we getting a little closer to having this all behind us. If it helps, remember that ship in the fog that had no idea it was mere inches from land. Remember this mantra and you'll never quit:
We know that success lies just beyond our strongest will to quit. This is why we never give up.
As the way we conduct business is changing, communication has never been more important. Having an updated website and email list is an effective way to stay connected with your customers (to communicate changes in your business). If you are depending solely on Facebook or Instagram, the majority of your customers are not hearing from you.
Your customers do not want to see you go out of business! We want to know how we can support you during this difficult time.
If we are already working together, let me know if there is anything more I can do. If you are not yet a client, and need help with a website, let me help. I can get you setup very quickly (within a day or two) and show you how to get more from value your website that you expect.
How are my clients adapting their businesses to survive?
One local coffee shop I work with now has the ability to sell gift cards and take to go orders directly from their website. When an order is submitted, they receive a text alert! I also added the Skip It Forward feature giving their customers an additional way to support their business by buying a cup of coffee for someone else.
On the website for Clippers Barbershop, I added Venmo links to give customers an option to 'tip it forward' and offer monetary support to their usual barbers.
Another client is about to start a delivery service and we're already set to give customers the option to signup directly on his website (including payment).
All of this work can now be done quickly at a cost that's much less than you'd expect.
PubWriter Sandbox Tutorials
Sandbox
The PubWriter Sandbox is a learn by doing web app that allows you to see results in real-time and exactly you'll build your pages in PubWriter.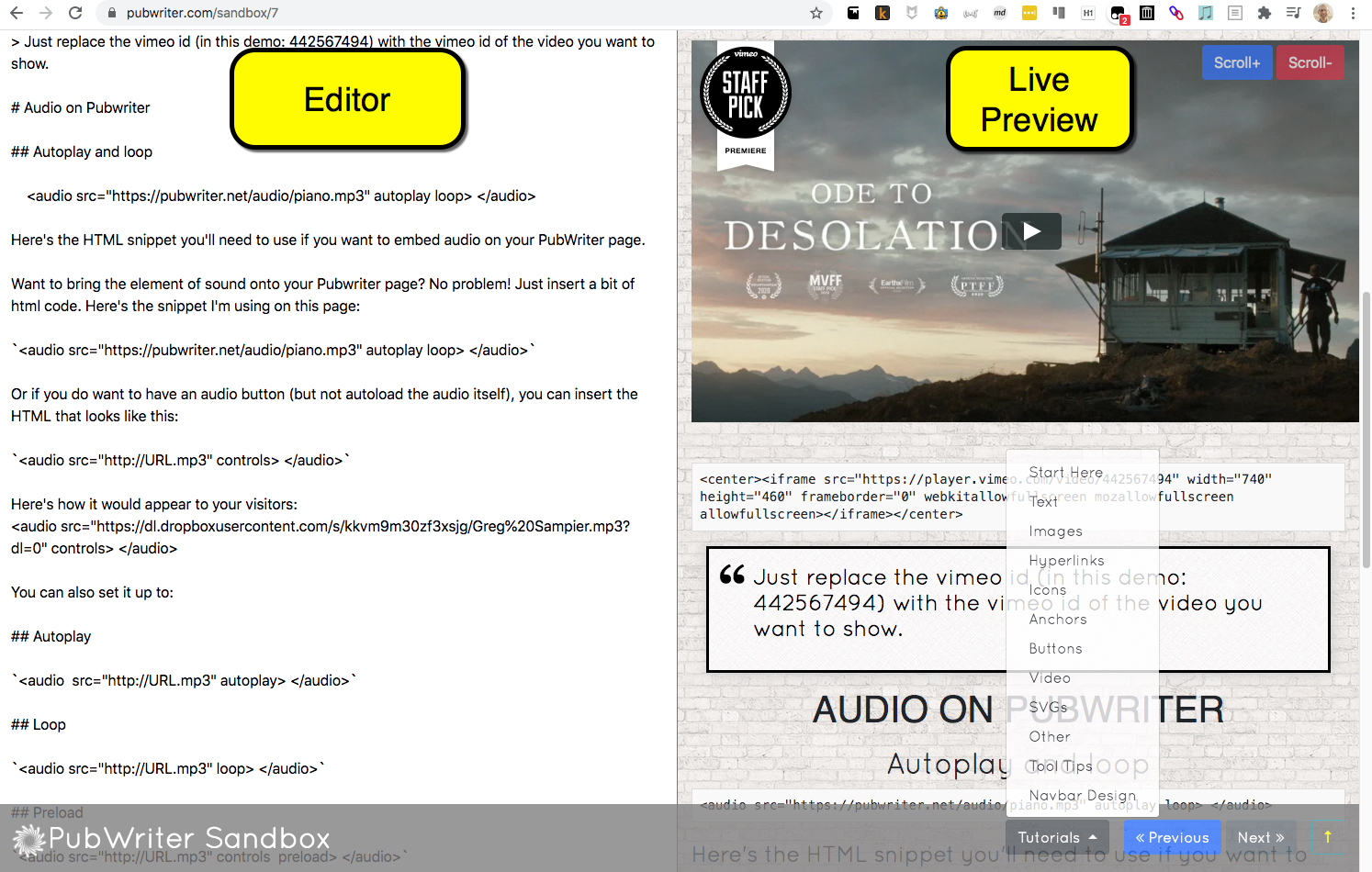 You can even change up the themes by simply changing the div class: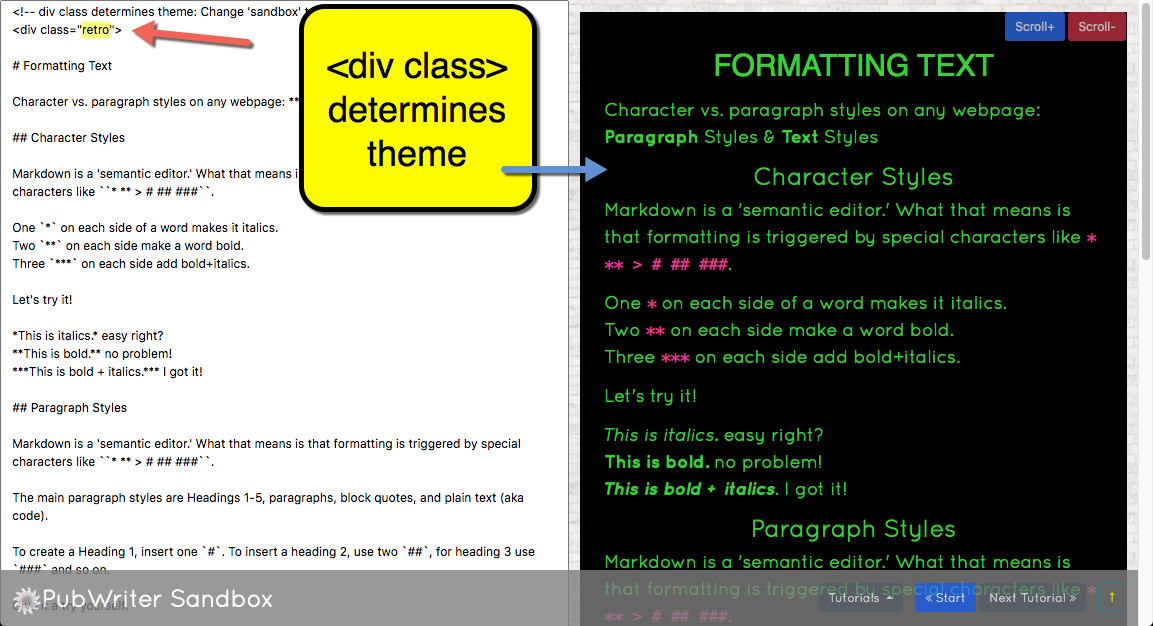 We've already built over 100 websites using PubWriter. Are you ready to discover how truly simple web publishing can be?
Please let me know how we can serve you,
Brian Schwartz
805-225-1251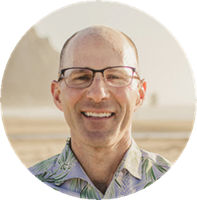 PubWriter leverages Dropbox, Markdown, Bootstrap, custom CSS, and Javascript to give you a powerful static website generator to build one-of-kind websites and more. It's introduces an effortless 'save-to-publish' approach where everything you create is automatically backed up to your own dropbox while simultaneously published to your website. We offer simple website conversion tools if you're frustrated with the limitations of the platform you are currently on.